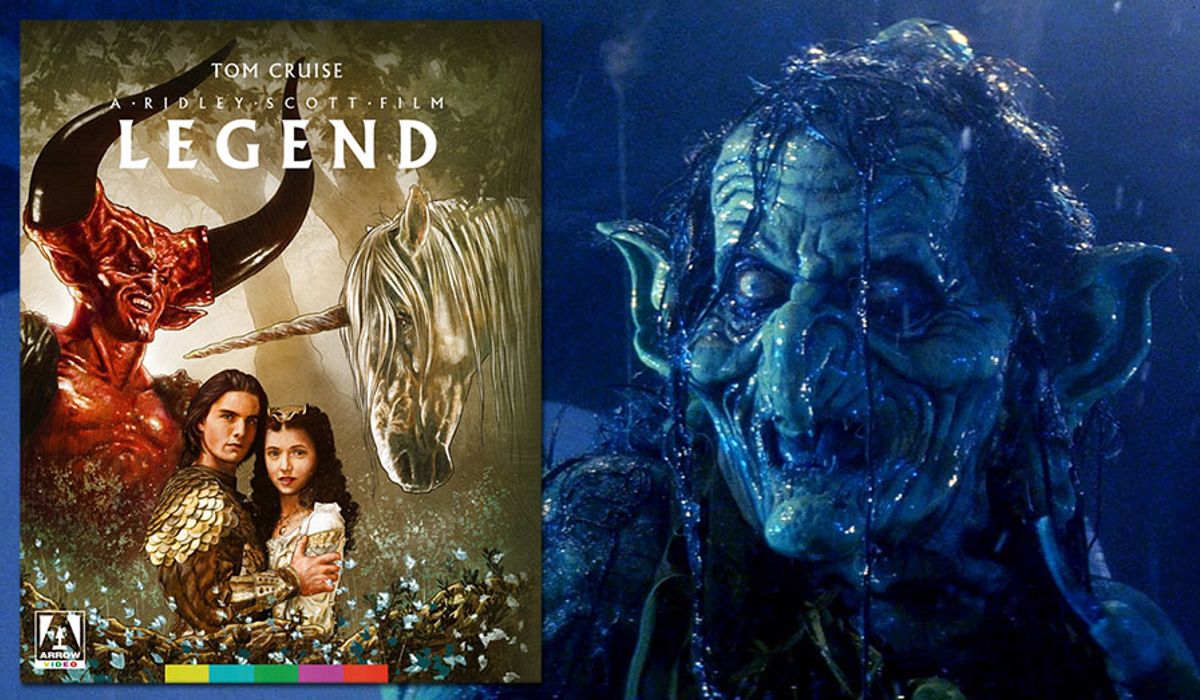 Ridley Scott's 1985 epic fantasy adventure returns in high definition in a boxed version full of extras in Legend: limited edition (Arrow video, unrated, 2.39: 1, 114 minutes, $ 49.95).
The esteemed director had quickly left his mark in sci-fi filmmaking with "Alien" and "Blade Runner," but his attempt to further capture audiences' imaginations with a lavish adult fairy tale didn't quite so well. succeeded.
Critically shot and paired with an anemic box office, the film starred a young Tom Cruise as Jack, a mighty protector of the forest tasked with saving his beloved princess Lili (a pre "Ferris Bueller" Mia Sara in his first film) and stop the Dark Lord (Tim Curry) and his goblins from killing unicorns and using their horns to trigger an eternal night on the world.
Jack teams up with a team of elves, fairies, goblins, and goblins to infiltrate the bowels of the villainous Big Tree of Life for a final showdown with the evil lord.
The noble story somewhat influenced by Tolkien, Shakespeare and Walt Disney takes up themes from "The Lord of the Rings", "The King of Old and Future", "Peter Pan" and "A Midsummer Night's Dream" as 'he weaves a tale of laborious magic and romanticism.
The film certainly looked like Mr. Cruise's childish, especially when it sparkled with sequins and was dressed in strange gold armor, as it was practically swallowed up by the extravagant set design and eclipsed by the evil minions at the black crystal appearance.
However, Mr. Curry delivers a near-peak performance of his career, despite only acting for a few minutes, while being covered in prosthetics to look like a terrifying red-horned, hoofed devil.
Moments as pretty as a painting by the Hildebrandt brothers include a pair of unicorns playing in a stream covered in multicolored flowers on either side, Lili running through the forest during a blizzard, and Jack's swampy encounter with the monstrous witch Meg Mucklebones ("Star Trek's" Robert Picardo).
Viewers get two cuts of the film, each on a separate Blu-ray disc.
First of all, the cinema version is only 89 minutes long, but comes in a new 2K restoration from a 4K scan of the original camera negative. The work pays off as the visual clarity and depth of color emerge from the screen. It also features a score by the 1980s synth pop group Tangerine Dream.
Next, the director's favorite version features a 114-minute version of the film and was ripped from the Blu-ray version of the 2011 Ultimate Edition, which reconstructed the film from a less than perfect "response". It still looks crisp and colorful but not as loud as the new theatrical scan, but adds an orchestral score by Jerry Goldsmith.
Ultimately some will find "Legend" a guilty pleasure, others a cult classic but regardless, all will enjoy the outrageous production design, the dreamy "Excalibur" cinematography, and the spooky creature effects.
The best extras: The limited edition version completely pampers die-hard fans with an abundance of digital and print goodies.
First, viewers can listen to not only the director deconstruct his film, but also listen to an optional new commentary track from "Ridley Scott: The Making of His Movies" author Paul M. Sammon.
Obviously, Mr. Scott's takes precedence, and his pragmatic optional track comes from the 2011 Blu-ray, Director's Cut, and offers a deep and candid dive into every detail of the creation of "Legend."
Mr. Sammon doesn't disappoint either, enjoying a film he says mixes Judeo-Christian mythology with darker European fairy tales. He talks almost non-stop and delivers a more critical tone of creative decisions mixed with a behind-the-scenes tour of the film's production, its versions and its origins.
Now strap in for some awesome featurettes.
Start with a new 30-minute retrospective that takes viewers back in time with the crew and cast, including production supervisor Hugh Harlow; David Cadwalladr camera handle; costume designer Charles Knode; co-star Annabelle Lanyon (the fairy Oona); camera operator Peter MacDonald; set designer Ann Mollo; and artist John Ralph as they reflect on how much they enjoyed working with Mr. Ridley and cover most aspects of the film.
Next, and my favorite, is a 26-minute two-part look at the effects of creatures. It starts with illustrator Martin A. Cline discussing the key origins of the fantastic characters illustrated through initial sketches and illustrations in a segment filled with artwork.
In Part 2, "Legend" lead makeup artist Nick Dudman discusses the practical application of Rob Bottin's creature creations, achieved through facial prostheses and appendages and costumes.
It focuses primarily on Mr. Curry as the Dark Lord (initially an eight-hour process to apply makeup), but also discusses the dancing statue, the difficulty of putting horns on horses, and Mr. Picardo as Mucklebones.
Next, film historian Travis Crawford offers a finely focused 20-minute visual essay on Mr. Ridley's penchant for offering directorial cuts from his films and showcasing specific examples in the various incarnations of "Legend."
Also of note is a 28-minute exploration of the musical scores of experts Jeff Bond, Daniel Schweiger and the synth pop duo Electric Youth (Austin Garrick and Bronwyn Griffin); and an almost hour-long 2003 documentary highlighting the director's life and career, complemented by clips from his classics and interviews with Harrison Ford, Brad Pitt, Russell Crowe and Mr. Scott.
Additionally, viewers can watch a fairly comprehensive 51-minute archival retrospective of the 2002 film which includes words from director, writer William Hjortsberg, editor Terry Rawlings, cinematographer Alex Thomson, Mr. Curry, from Miss Sara, but nothing from Mr. Cruise.
The packaging comes in the form of a cardboard box with a wrap-around cover featuring new artwork by Neil Davies.
Included in the box is a 60 page color illustrated book with "Legend" essays by Nicholas Clement, Kat Ellinger and Simon Ward; a vintage piece on the story of screenwriter William Hjortsberg's film; manufacturing notes; and a 2002 interview with Charles de Lauzirika on the restoration of the director's cut.
The bounty ends with a large 16 inch by 20 inch double-sided fold-out poster featuring artwork by Mr. Davies and original theatrical artwork by John Alvin; 10 glossy papers, 5 inches by 7 inches, color portraits of the cast in costumes photographed by Annie Leibovitz; and six double-sided reproductions the size of a postcard.
Additionally, the reversible sleeve for the clamshell box containing the pair of Blu-ray discs features artwork by Mr. Davies and Mr. Alvin.