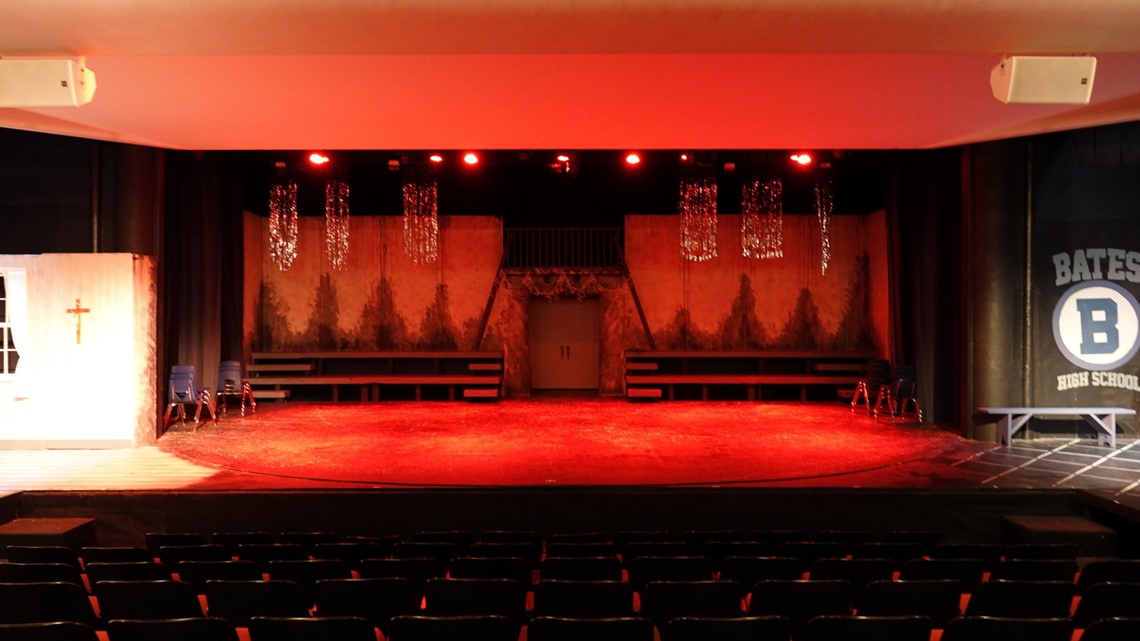 The performance of Carrie: The Musical is the first in Macon Little Theater's program of more mature performances called MLT: After Dark.
MACON, Ga. — Halloween is just around the corner. Macon Little Theater (MLT) is currently performing a musical adaptation of the classic film Carrie.
The performance of Carrie: The Musical is the first in the theater's more mature show schedule called MLT: After Dark.
"A lot of our seasons tend to be classic, very family-friendly shows, but we wanted to make sure that people would have the opportunity to come and see more modern, maybe a bit bolder shows or dark comedies," said the artistic director. says JP Haynie.
The musical follows a similar plot to Steven King's popular book and famous movie of the same name.
Carrie White is a high school student who is often bullied by her classmates and emotionally smothered by her overbearing and very religious mother. Once she learns she has telekinetic powers, a series of unfortunate events unfolds that leads to the most tragic prom her town has ever seen.
Haynie says the goal of the After Dark series is to bring people into their building who are new to MLT or community theater as a whole.
"If we can build a new audience of people who are excited about these shows, that means it can become a regular part of our season and we can listen to our community and try to produce more and more shows that they're excited about. see," he said.
Just like the movie, Macon Little Theater managed to magically close windows, float chairs, and all the other spooky happenings come to life on stage.
Haynie says this show is different from others MLT has put on, from the visual effects to the darker subject matter.
"I like to think that because of some of the effects and the magic, the beautiful music and again the talent on stage, people will come away with a positive experience, but the show is very dark," Haynie said.
He says seeing Carrie is for you, if you want to see a musical with a little spunk this Halloween.
"Enjoy a slightly spooky evening. If you want to see magical effects that you probably can't figure out how they happen and if you want to see a gallon of blood spilled on an actress in the middle of the stage, this is the show for you," Haynie said.
The Macon Little Theater will present performances of Carrie: The Musical Thursday through Saturday at 8 p.m. and Sunday at 2:30 p.m. Tickets can be obtained through the Macon Little Theater website.
Pulling Back the Curtain: Macon Little Theater Announces New Season of Shows
Perry High School Theater Department Wins Award at Georgia Theater Conference