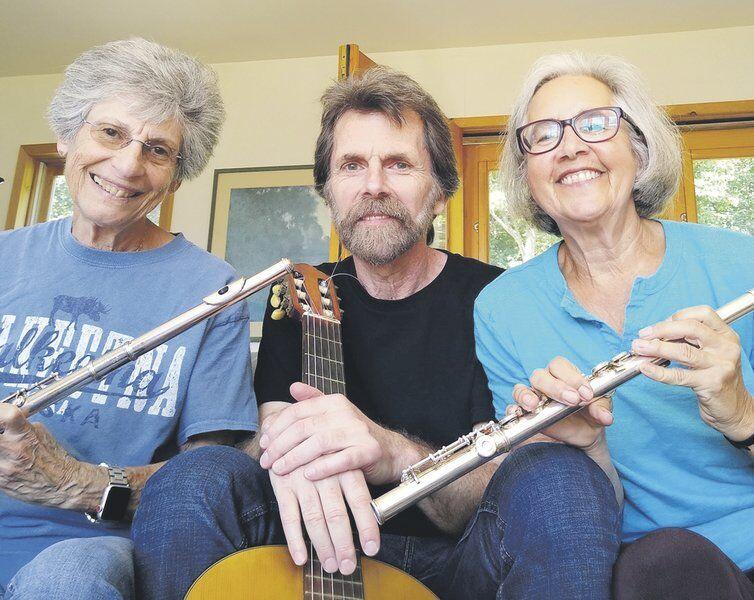 FRANKLIN – The Franklin Farmers' Market will host the Catskill Music Consort on the Music at the Market stage from 11 a.m. to 1:30 p.m. on Sunday, August 8.
According to a press release, the trio will play a repertoire ranging from baroque to modern classical, including fugues, tangos and jazz.
Described as a summer community chamber orchestra, the group includes conductor / arranger Nicholas Scarim on guitar and Amy Pratt and Wynne Shilling on flutes.
Scarim, who grew up in Chicago and attended Chicago Musical College before moving to New York City, spent summers in South Kortright for three decades.
He has commissioned and performed ballets, operas, film scores, chamber and orchestral works by numerous American orchestras and opera companies. Her work has been performed at Alice Tully Hall, Avery Fisher Hall, and New York City Hall. "A Simple Melody," commissioned by Carnegie Hall, was performed there by the American Composers Orchestra and St. Luke's Orchestra for eight seasons and by 14 other orchestras in the United States and Canada. He has also taught composition at Third Street Music School in New York since 1979.
The Sunday performance is free. Tables and chairs will be available and guests are welcome to bring their own seats.
The market is open from 10 a.m. to 2 p.m. on Institute Street.