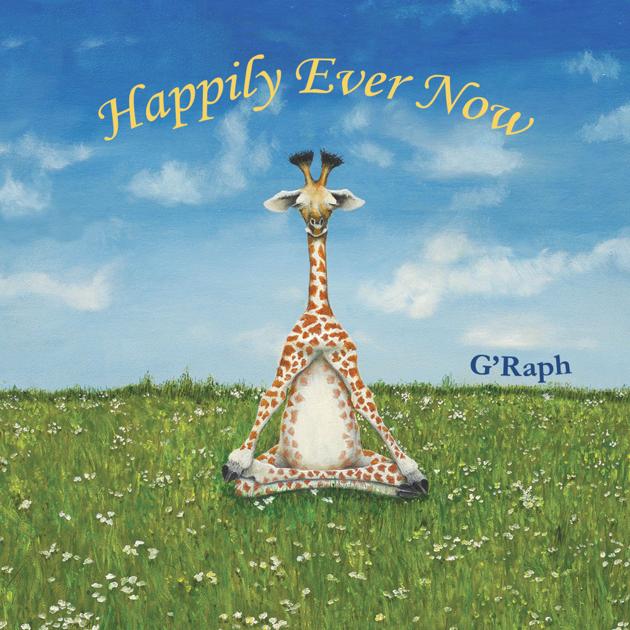 Starksboro multi-instrumentalist and singer-songwriter Raphael Groten directed his many musical talents to an album of children's music that adults will also find entertaining. Groten, who calls himself "G'Raph" for this 13-track, 52-minute album, "Happily Ever Now", says in his promotional material that this CD is "dedicated to cultivating kindness, joy, love. love, life in the moment and the art of having fun NOW! It could also say that children's music does not need to be simplified to silly, nor musically mundane and gender neutral.
We first met Groten in 2015 with his solo guitar album, "Journey Home". In our review of this new age music, we wrote: "One of the new generations of guitarists recording this meditative and passionate music is Vermonter Raphael Groten. On his debut album 'Journey Home', we hear a fingering guitarist playing with conviction and abundant technique while exploring the varied sounds of the acoustic guitar.
In 2019, he released "Star Lullaby", which continued his exploration of the use of the solo guitar for meditative and healing purposes. We wrote that the 14 tracks in this collection "are intended as a way to convey feelings through sound. His melodies are not particularly complicated, nor is he burdened with gymnastics on the guitar. What you hear in these compositions is a lot of space and the warmth of your instrument.
With "Happily Ever Now", Groten unleashes a variety of instruments, musical genres and educational concepts that breathe life and interest into this form of entertainment. Here, Groten performs in styles ranging from folk, blues, soul and rock to funk, reggae / ska, country and world music. It uses a sonic palette that includes plates, silverware and a toaster, as well as a steel string guitar, cavaquinho, kalimba, bass, djembe, cow bell, shaker, a cajón, bells, a gong, a triangle, a zinger toy and a vocal hi-hat when song ideas require more than just guitar, drums and bass. Some of the songs include the voices of children who apparently have the time of their young lives singing on the album.
Producing a children's scrapbook can be a daunting task. Are the ideas understandable to children? Are they sophisticated enough to understand the meaning of words? Will the songs keep them entertained at the same time? Will there be enough entertainment for their parents to listen to the songs with their child?
According to Groten, the originator of his long-standing, two-decade vision as a music teacher, the question echoes: "Why wait for the ultimate story line, 'happily forever', to be happy ?' The time to come to life is now. Happily Ever Now 'is a musical anthology of the moment, with songs about health, humility and adventure, as well as a big dose of pure silliness.
Song titles include: "Hands in the Water", "I Can Eat a Rainbow", "Happily Ever Now"; a personal favorite, "Don't Pick Your Nose"; and perhaps the best track on the album, the blues "Baby Blues", along with eight other tracks.
Groten has extensive experience in sound healing and has shared his love of music with children for over a decade. For the past two decades he has worked in schools and libraries with children ranging from infants to eighth grade. He says he was inspired by observing the growth of his own boys and his training in the work of Maria Montessori. He has been composing music for children and families since 2004. This first family music release, "Happily Ever Now," he says, "is a testament to his dedication to awareness and pleasure." We agree.
"Happily Ever Now" is available on www.raphaelgroten.com, iTunes, Amazon, Apple Music and wherever music is sold online.