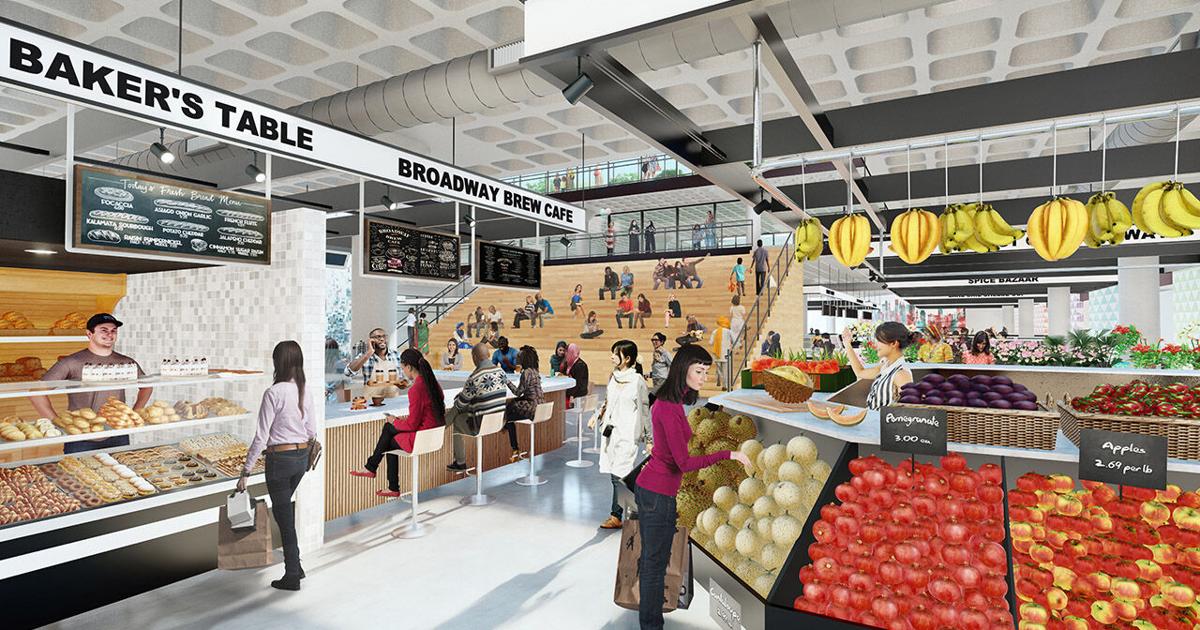 A new infusion of state money will bring significant and noticeable change to the East Side in what is seen as a catalyst investment in a part of town where 42% of the city's residents live.
The $164 million the new state budget is spending on several East Side anchors exceeds the significant investments the state has already made in recent years.
• $37 million to transform Broadway Market into a state-of-the-art facility.
• $76 million to start the third phase of the Northland Corridor industrial park and to expand the Northland Workforce Training Center.
• $30 million to develop a campus for the Michigan Street African American Heritage Corridor.
• $15 million to strengthen commercial districts on the East Side.
• $6 million for the improvement of the MLK park
"As a city, we have always believed that this part of town was not worth an investment," said Stephanie Geter, president of the Restore Our Community Coalition. "But the tables have completely turned."
In addition to funding from the recently passed New York State budget, a major funding announcement is expected in May for Central Terminal.
In another significant development, the state's five-year capital budget now includes approximately $1 billion to transform the Kensington Freeway. Supporters have called for part of the freeway to be covered to reconnect neighborhoods that were separated more than 60 years ago when the freeway was built.
"I'm over the moon about the Kensington," Geter said. "Our government officials have brought it to a place where completion is in sight."
Investments in the East Side are backed by $65 million from the Buffalo Billion II economic program. These funds continue to be used for infrastructure and other improvements in nine areas along the north-south corridors of Bailey, Fillmore, Jefferson and Michigan Avenues. The money supported the redevelopment of historic properties, stimulated dynamic projects, promoted walkable areas and helped new businesses and entrepreneurs.
And that spending came after the state invested $90 million from Buffalo Billion II in the Northland Corridor. This project saw vacant industrial buildings on the east side repurposed for workforce training in advanced manufacturing through the creation of Northland's workforce training center and the addition of Buffalo Manufacturing Works.
The extraordinary flow of state dollars to the East Side is exciting and long overdue, said Monica Pellegrino Faix, executive director of Central Terminal Restoration Corp.
"I think the most important thing … is to right the wrongs on the East Side of Buffalo, because that's a legacy of over 50 years of economic disinvestment, redlining and racial inequality," she said. declared.
Last year, Empire State Development provided $4 million to the Broadway Municipal Market and hired food market expert Aaron Zaretsky to develop a revitalization plan.
Zaretsky's plan calls for visually appealing exhibits and aromatic smells in a renowned international public market on Broadway that capitalizes on the ethnic communities that now populate the Broadway-Fillmore neighborhood.
The plan envisions food stalls with fresh and prepared foods, international grocery stores, and restaurants, each specializing in foods from Africa, Asia, Europe, and Latin America.
The plan's $50 million price tag has raised doubts about its implementation. Suddenly, it is possible, and the plan has the support of Mayor Byron Brown.
"The Broadway Market is a vital anchor in the Broadway-Fillmore neighborhood, and this investment is very much in line with what I want to see happen in this area," Brown said.
"This Easter season there were over 150,000 customers there," he said. "I would love to see that kind of momentum all year, and this $37 million investment will definitely help make that goal and vision a reality."
African American Heritage Corridor
Empire State Development provided funding and training to advance the Michigan Street African American Heritage Corridor, which had been stalled for over a decade.
Terry Alford, executive director of the Michigan Street African American Heritage Corridor Commission, is pleased with the state's additional $30 million investment to implement the strategic plan completed in February.
"It's a great investment and a great show of confidence," Alford said.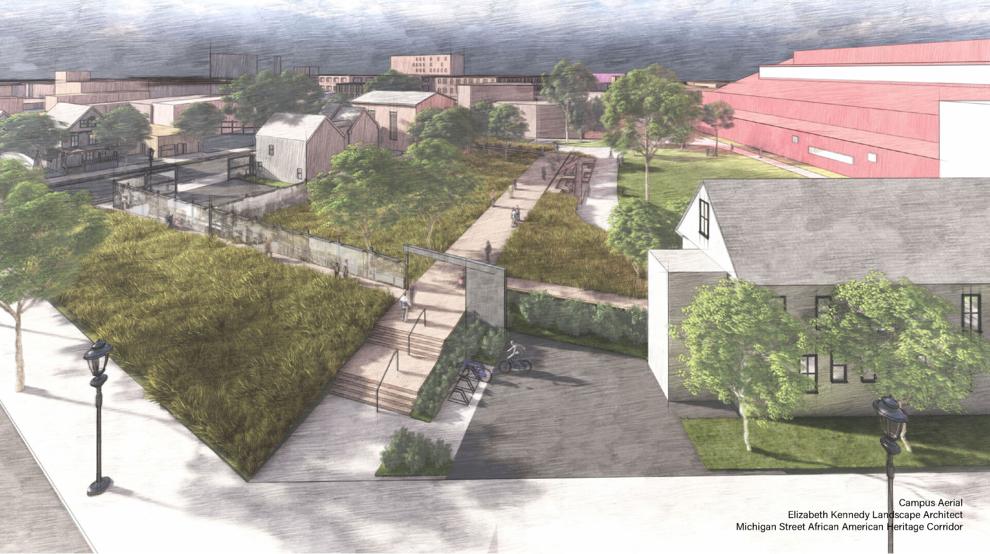 The plan's development roadmap to create a unified tourist destination calls for the acquisition of property at Broadway and Michigan Avenue for a visitor center and offices for the commission. Apartments and commercial spaces would be rented out to generate income.
Two other nearby properties are also being sought for purchase to provide a range of on-site amenities, including pop-up businesses.
The plan calls for connecting the Michigan Street Baptist Church, WUFO Radio, and the Nash House Museum with an elevated boardwalk, interpretive fence, enhanced green space, murals, and exterior bandshell. The Colored Musicians Club is just across the street. Annexes for the church and the Nash house are also planned.
Brown said he was also happy to see more money flowing into the Northland Corridor.
"This has been a major success on the East Side, and I have advocated for additional state investment to continue building the Northland Corridor and expanding workforce training center offerings. work, which achieves all its objectives," he said. mentioned.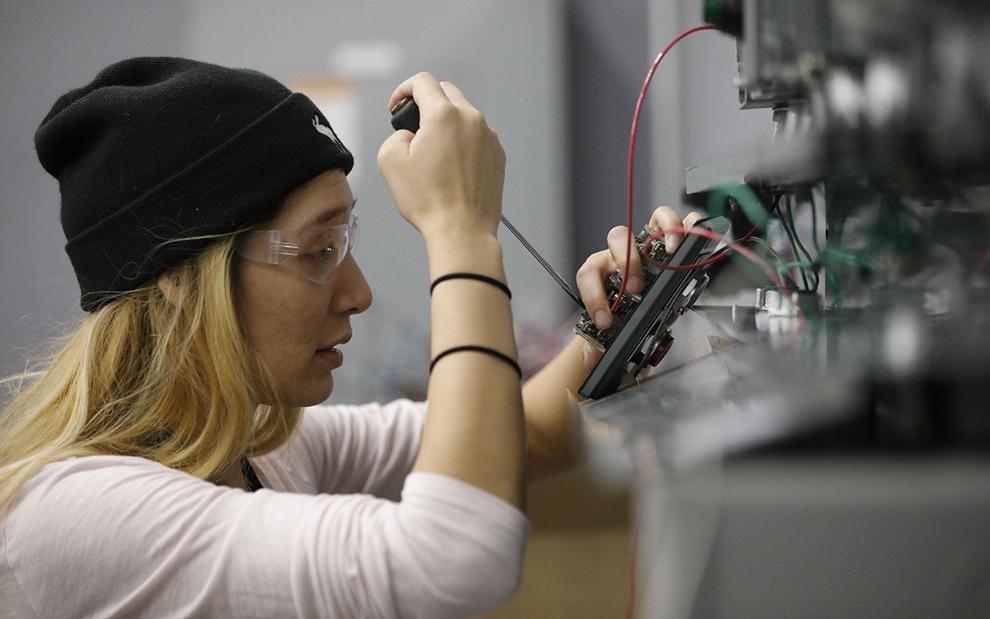 "He has enormous potential to continue transforming the lives of people on the East Side of Buffalo, Buffalo and the Western New York area," he said.
The state Department of Transportation carried out studies of the Kensington Freeway in 2012 and 2019, but more are needed.
A public scoping meeting in Buffalo is scheduled for late spring or early summer, DOT spokesman Joseph Morrissey said. Several visual concepts of the project will be presented, with the opportunity for the public to ask questions.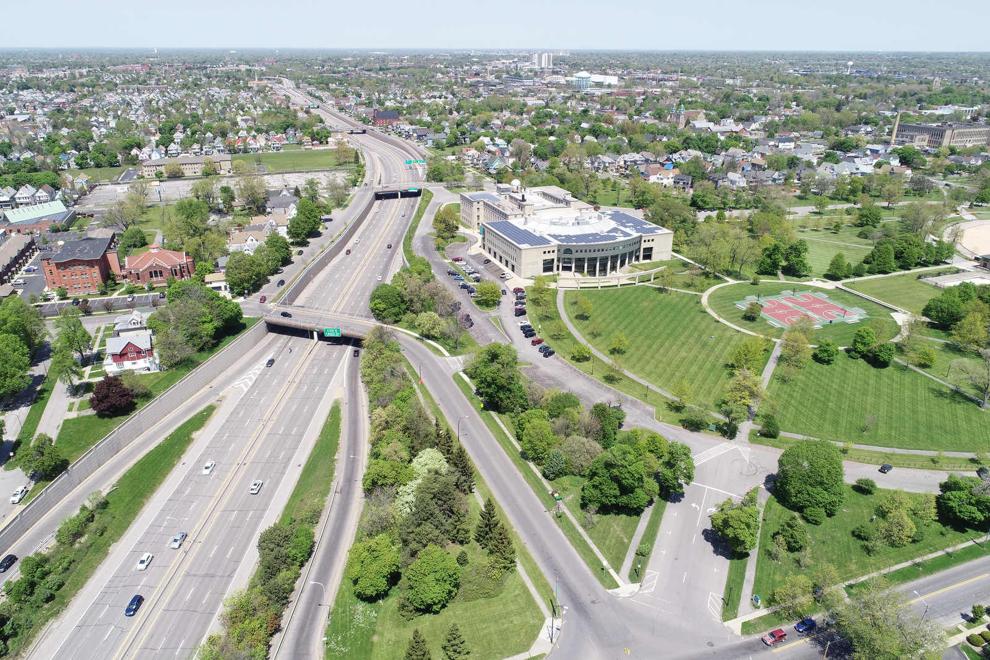 The timeline for completing the environmental review is typically two to four years, although Transportation Secretary Marie Therese Dominguez has discussed expediting the review with the Federal Highway Administration, which oversees the process.
The current assessment of the Ministry of Transport began earlier this year. Environmental, community, economic and other impacts will be considered to come up with a final plan, Morrissey said.
There are a lot of unknowns about the Kensington Freeway project because it is still early in the environmental review process.
The main idea discussed was to cover a section between Best and East Ferry streets, where the road comes in at grade.
Some proponents, like Geter, want more freeways included, stretching from East Ferry to Delaware Park.
"We always said it was one road," Geter said. "If our motivation is to reconnect neighborhoods, I hope it will be handled that way."
The once tree-lined Humboldt Freeway was torn down to make way for Route 33. Proponents say burying Kensington would reconnect several streets, improve the health of those who live near the freeway by reducing the air pollution and adding a beautiful promenade which will stimulate residential and commercial development.
"It's really important for me to start putting the resources behind this," Hochul said in January. "This community has literally been shattered. Righting past wrongs is so smart for countless reasons."
Whether the plan actually comes to fruition could hinge on Hochul's re-election or the health of the economy, said Patrick Orecki, director of state studies for the Citizens Budget Commission, a nonpartisan organization based in Albany.
"Capital budgets are typically ambitious," Orecki said. "So if there's a change at the top, it could definitely have an impact on how, when or if that money is spent."
But Orecki said if Hochul is elected, the money should be there to complete the project.
Brown said he supports the Route 33 project with some caveats.
"I think there needs to be a focus on housing, small business and community outreach funding to make sure that this investment really benefits nearby residents and businesses," he said. .
"We need to focus on these interventions to make sure we uplift this community economically and close the racial wealth gap," Brown said.
"I want to make sure it's not dismissed," he added.
Mark Sommer covers preservation, development, waterfront, culture and more. He is also a former arts editor for The News.