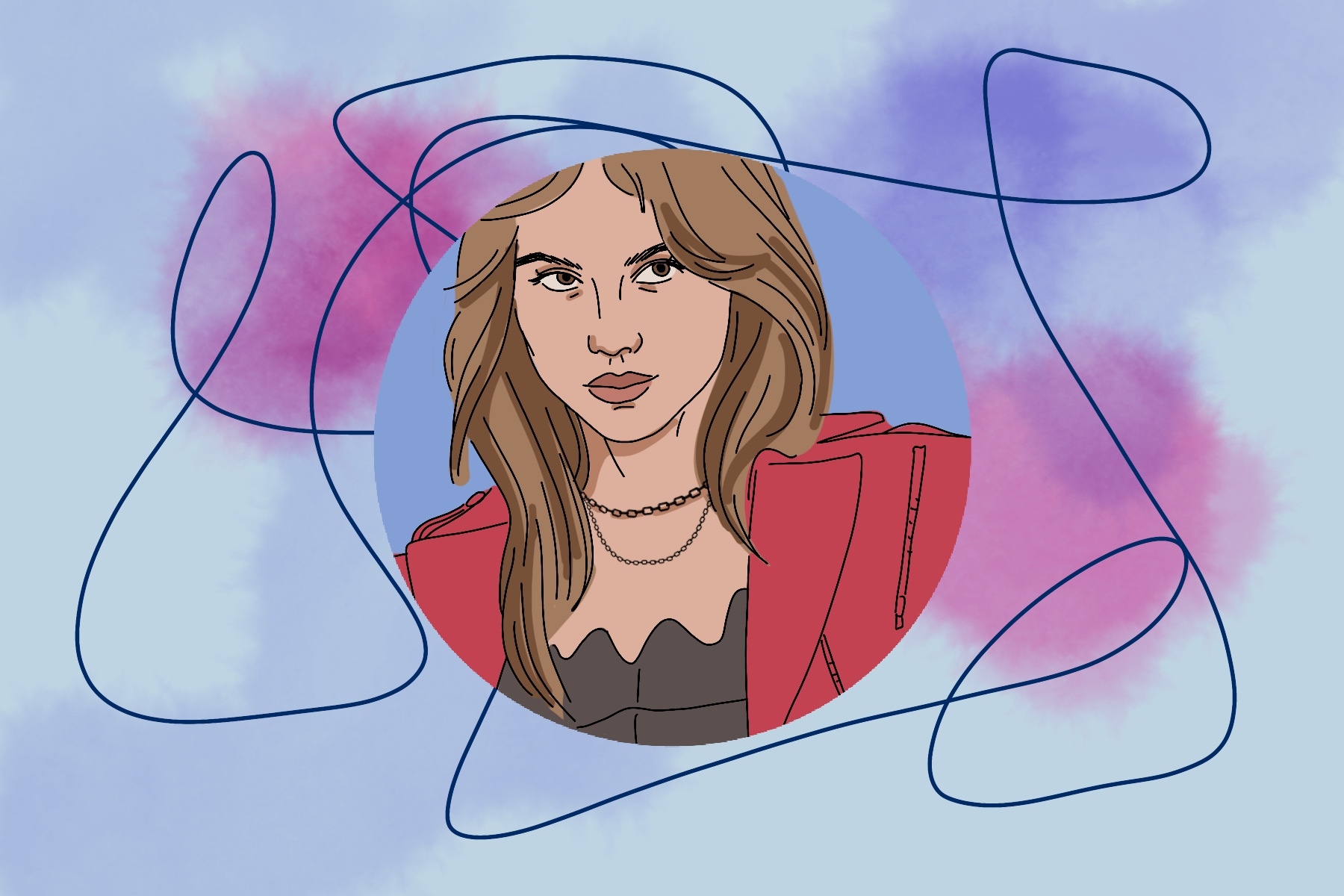 In the midst of a hot summer, the kind where the sun beats down on the sand, Hayley Kiyoko has released her new album, "Panorama". It's her first album since her 2020 EP "I'm Too Sensitive for This S—" and her 2018 album "Expectations," which featured a collaboration with Kehlani for "What I Need." She's always had a light touch for heartfelt issues, and this album is no exception.
His past work includes female-loving tracks like the iconic "Girls Like Girls" from his 2015 EP "This Side of Paradise." His mental health-focused track "Demons" opened the visibly bisexual third episode of MCU's "Loki" on Disney+. In 2021, she collaborates with FLETCHER on "Cherry (feat. Hayley Kiyoko)". Even when society discouraged being openly gay and open about mental health, she embraced every part of herself. As a result, she created meaningful, albeit more specialized, music from her 2013 debut EP, "A Belle to Remember."
On "Panorama," Hayley Kiyoko navigates familiar themes with a refreshingly light touch. Melodic and upbeat, its rhythmic tracks melt into a sunny flow, unlike its earthy album cover. Between songs, she transitions from summer to sanity and back again, airy backing music to match her vocals. Yet that same lightness blends between the tunes with little differentiation. Repeatedly, beach bass and tropical tones rise to the surface, easy to rock but just as easy to tune into. It's a shame because, for the committed fan, Kiyoko's lyrics offer clever imagery, witty lines and doses of wisdom.
Considered a "Lesbian Jesus", Kiyoko openly embraces her status as a queer icon in much of her album. She's grown since "Girls Like Girls," making her sexuality a canvas rather than a subject. His first three songs – "sugar at the bottom", "luna" and "for the girls" – offer different levels of homosexuality. At the opening of the album, "the sugar at the bottom" criticizes an ex whom she describes as crazy. Kiyoko regrets "staying with you even through the drama" and calls it "someone else's problem" now that she's gone. Its softer sequel, "luna", paints a glowing moonlit lover. Perhaps the most bouncy of the three, "for the girls" dances girlishly through lyrics like "Go eat your heart out like tangerines, yeah, ooh / Let's break the tension like a Kit Kat." Sweet guitar romp through the chorus of "Summer for Girls, Girls Who Like Girls / Girls Who Like Boys." Until the "Bachelor"-inspired music video featuring Kiyoko's girlfriend, Becca Tilley, it's a lesbian summer single suited for singing along to the girls while floating in the sand.
Later in the album, Kiyoko revisits the theme of women's love. On "meant to be," she yearns for a woman, not slowing down but vividly pondering loneliness after a relationship ends. Next, "luck" does the opposite of what her name suggests – she never takes a chance with the woman she's interested in. As in "sugar at the bottom," Kiyoko's fiery "good…" focuses on the lively vibe of thriving after a breakup. She celebrates "doing better than, better than you" and "looking sexy as hell." Each song offers a slightly different take on relationships with women – before, during and after. Even his two songs about breakups offer different perspectives, whether it's criticizing his ex or getting better after being broken up.
With tracks four and five, "flicker start" and "underground", Kiyoko's accent fades briefly into heavier lyrics. Disguised by effervescent tunes, it dives into the theme of mental health. On "flicker start", she begs, "Let me out of my head, let my mind run free / Just let me pretend I feel like me." She later references this feeling in "found my friends" with the line "don't burn me, just let me out". Kiyoko describes "underground" as her favorite song from the album, saying the song is one "that feels like my soul". Indeed, it is a song that generates a lot of emotions, even before reaching the lines: "Why does each day make me feel a certain form? / As if I were underground. On "underground," she hits some of the same notes as "flicker start" when she sings, "I'm screaming, I'm sinking in my head." Even in a darker song, her words shine as she repeats, "Is there anyone, anyone, anyone out there?"
Kiyoko once again takes a look at mental health with the album's last two tracks, "found my friends" and "panorama". Now, however, she's progressing to a slightly more upbeat message. She openly admits, "don't think I'm okay / I can't be alone, beside myself / I can't be alone, I need help." She mirrors the joyful "I found my friends, I found my friends" with the more numbing "I can't feel my hands, I can't feel my hands". Her anxiety remains, but this time she is not alone. Its final track, the titular "panorama," slows down slightly from the rest of the album, ending with a triumphant exhale.
Returning to the fire metaphor that ran through the album on songs like "flicker start" and "found my friends," Kiyoko says it best herself with her latest track. Taking a stand, she states, "I'm done with the fires just to prove I've been cursed / I'm done confusing all these ashes with my worth." She advances through a veritable panorama of emotions and takes the time to appreciate each one. Her warm voice floats over an album-like cutscene with "Today is the day I don't pass / I'll say 'Wait, have you seen the view?'" She embraces the angelic instrumentation , which makes it easy to imagine she is perched on a mountain watching the sunrise. The listener still amazed, the notes fade to let his voice carry the album to the last notes.
The most memorable tracks on the album, as well as the least memorable, don't fit neatly into either category. Probably the weakest song on the album, "sos" plays off the titular abbreviation with lyrics like "same old s—" and "same old song." Other than a simple pun, the song has little substance outside of its generic message of quickly falling back with an old flame. In the middle of the album, another song about love is perhaps the strongest track. Featuring Johnny Rain, "forever" elevates the album with a soaring song about love that lasts forever. Between words about flight and eternal love, it's easy to stay there forever in "Make her feel like she's so pretty / Prettier than the whole city".
Delightfully, Kiyoko's lyrics are her forte. She cuts feelings of beauty and despair from the same fabric, which is both her weakness and her strength. While his music might otherwise fade into the background with his fusion of similar synth sounds, his words stand out. As a result, "Panorama" navigates its themes of love and depression with ease, delivering an album that can sweep the listener away or wash them away in the waves. Either way, the album is a summertime delight to listen to, with the same intensity disguised as the sunlight and Kiyoko's dark eyes on the cover.