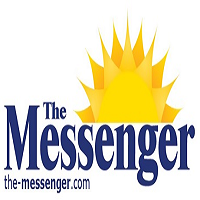 The Hopkins County School Board approved the creation of two visual performing arts teachers, as well as a vocal and instrumental music teacher position at Monday's meeting.
Wendy Mitchell, director of elementary education for the school district, the two visual arts teachers would benefit students by allowing teachers to build relationships with students rather than moving from school to school as they are currently doing.
"They rotate and the kids get three weeks of art, three weeks of music, and the other twelve weeks they get physical education with integrated dance," she said. "They do physical education all year, but they can dance for a term."
She said that currently there is an art teacher serving the elementary schools of Earlington, Southside and Grapevine, one serving the elementary schools Jesse Stuart, Hanson and West Broadway and one serving the elementary and middle schools of West Hopkins as well as Pride Elementary.
"We did this rotation, it's been over five years, and it's worked, it's served us well, but we think we can serve students better, build better relationships, have more oversight by having this position at full time at each building," Mitchell said.
Students will have access to the performing visual arts teacher for 36 weeks instead of just 12 weeks at a time, she said.
The part-time vocal music teacher at West Hopkins and the part-time instrumental music teacher at Hopkins County Central High School would help level the playing field across all schools.
Mitchell said Madisonville North Hopkins High School currently has a full-time group principal and a part-time middle school principal supporting the position, while Central does not.
"We want to try to equalize these programs to make sure we're giving equitable access," she said.
This instrumental music teacher at Central would also work part-time at West Hopkins as a vocal music teacher.
"At the moment they don't have a standalone choir program and they're the only college that doesn't have one," Mitchell said.
All of these jobs would be for the 2022-2023 school year.