Let It Go, from Frozen
"I have never experienced anything like this in my entire career"
sung by Samantha Barks

It's all there in the lyrics. When I sing this song – especially during a very big performance of Frozen like The Royal Variety – I feel something similar to Elsa, her expectations and her anxiety. The lyrics are so well written that you lose a layer with each Let It Go. Each time, a different anxiety emerges. What will people think of me? It does not matter. Let it go. What if I released my powers? It does not matter. Let it go.
On the night of the premiere, I took off my glove at the beginning of the song and saw that my hand was shaking. At that moment, I forced myself to let go of my fear. As the song continues, you feel more and more free. I have never experienced anything like this in my entire career.
Much of Elsa's journey is about her mental health and trying to keep it in check: "Conceal, don't feel." She mentions it over and over again. Let It Go is about forgiving yourself. You don't need to be held back anymore. You don't have to judge yourself or blame yourself. Stop trying to hide or change. You are amazing. This is the beautiful message of the song.
Cabaret
"It's like going down one of those slides at the leisure center"
sung by Amy Lennox
This song starts in a really raw place. Pregnant Sally just had this huge fight with Cliff. She rushes to her dressing room and is then suddenly called on stage. She is completely exhausted – everything is boiling in her head. The beginning of the song is harsh. She's really crawling through this. She has probably already decided to get rid of her baby. And the song solidifies those feelings.
The way it ends, in our production, it's like Sally is sucked into hell. She falls across the stage. It's a bit like going down one of those toboggans at the leisure centre. You just spit on the other side. It's hard not to be affected by the song, to get rid of it at the end and not be Sally anymore. But there's also something really cathartic about it. I let go when I sing. It's incredible, visceral, like a punch in the stomach. When I go down, I go down through the stage on this strange little elevator. I'm shaking, and the shaking is real.
I like to think the audience feels what Sally feels. It will shake them up. When I sing: "Life is a cabaret, old friend. Just a cabaret, old pal. And I love cabaret", I really landed on this word love. It's my time! I own this song. I don't care if I'm going to die. I don't care what happens to me. Whatever I chose is my hell. That's what Sally says. And I hope that will reflect on the public. When she sings that last note, it's pure pain. Suffering. Despair. Challenge.
Free from all ties
"If the whole audience doesn't dance, I haven't done my job"
sung by Josh Hawkins
Basically, everyone in the audience reacts to this song the same way. It's about not caring about anything else, just letting loose for three minutes. It really helps me think of the song as if it was being played at a concert. With these musical shows, you have to realize that as much as it's a musical, it's also a concert. In the end, you want everyone to boogie.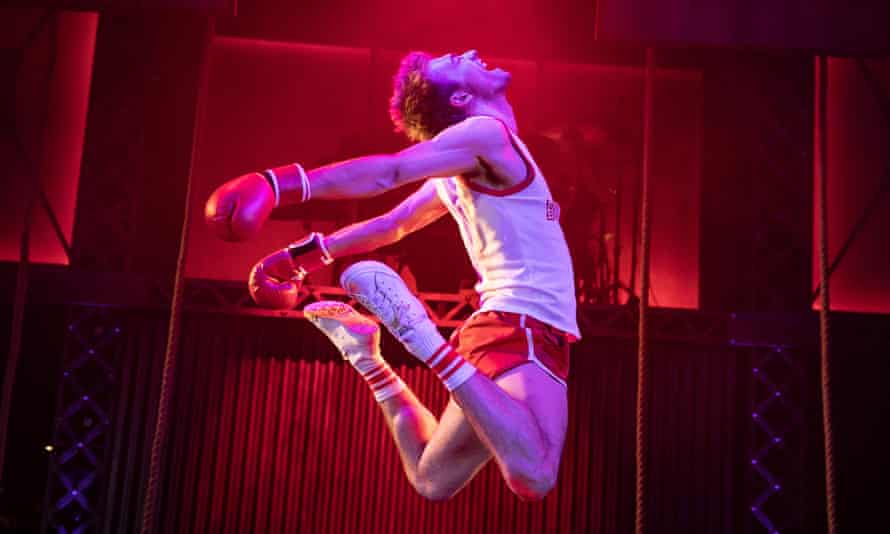 Footloose's first post-Covid performance was brilliant. We had been waiting for the opening of the show in Zurich for more than two years. There was such a sense of relief – the public in Switzerland went crazy. We had a roar as soon as we started. It will stay with me forever.
A sense of coming together is what makes this song so special. That's why it's so important to get the audience dancing. So much has happened in the past two years that many people have forgotten how to have fun. This show is about everyone dancing together. If that doesn't happen, I feel like I haven't done my job.
The Phantom of the Opera
'Sound and color come out of me'
Sung by Lucy St Louis
It's a captivating song. I hit a top E at the end and that high feeling is so exciting and euphoric. There is also a lot of running. After passing through the mirror of the dressing room, I climb a staircase of 16 steps to a bridge. Then I run on the bridge, which is tilted upwards. And I have to do all this in the first two chords only! Then I take a second, breathe, and start singing this huge number. "In sleep he sang to me, in dreams he came."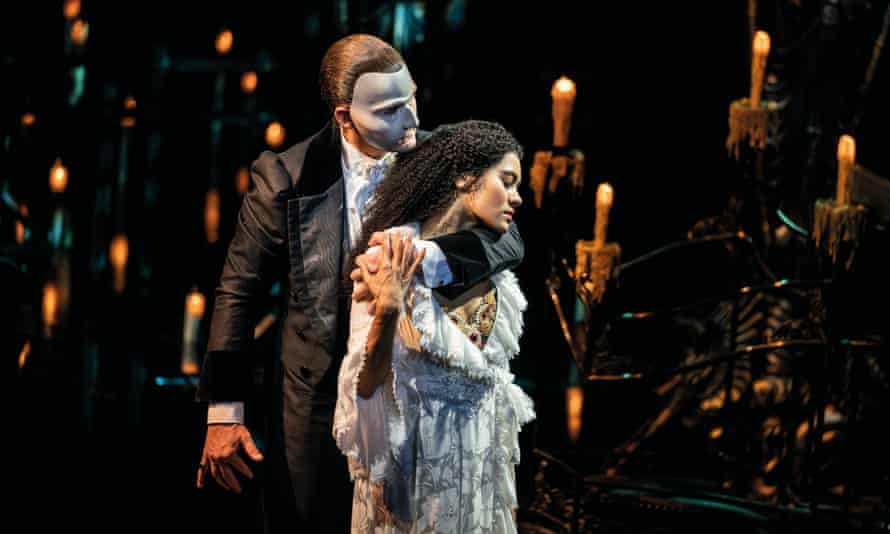 Audiences have seen Christine cross the bridge many times before. Normally this is done with doubles, which make it look like she's everywhere. But I decided that since there's only one other person in the company who looks like me, I'd do the bridge myself every time. Representing black women and diversity on this show, I don't want anyone who is not of the same ethnicity to represent me. Landing that top E after all that activity feels like a much more real part of the journey. It looks like such a feat.
There's this magnetic attraction between Christine and the Phantom throughout the song. I never feel like it's a duo. It's like a solo: the eye contact, the chemistry – we're so connected it's like we're one voice. When I step out of the gondola to sing those last notes, the attraction between us is so strong. It's like a golden thread connecting us, as sound and color escape me.
And I Tell You I'm Not Going, by Dreamgirls
"When I finished the song, I broke down and cried"
Sung by Nicole Raquel Dennis
I was obsessed with Dreamgirls growing up but never got to sing the big numbers on the show. It wasn't until I hit my twenties that my voice developed enough. It was also a matter of trust. The more I discovered about myself and my voice, the more confident I became to try bigger songs. Dreamgirls is such a big score: it scares everyone, but it's the one you want to sing all the time.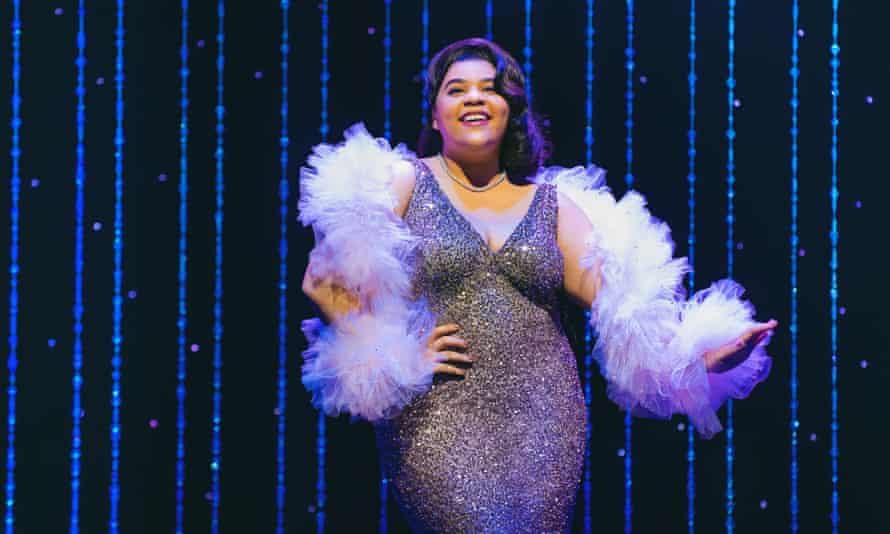 And I Am Telling You is an iconic song, which means there will be hundreds of covers and comparisons. It was hard trying to part with it. The biggest thing I did was not try to sound pretty all the time – it's not a pretty song. Effie is at her most desperate and your heart breaks for her. So my personal touch is to try not to be afraid of the ugliness inside this number.
One of my most memorable performances was when I first played Effie while studying. I was 22 and didn't think I was going to continue. When I finished the song, I just broke down and cried after the curtain fell for intermission. Sonia Friedman, the producer, was watching backstage and she came out and we stood on stage and cried for about five minutes. It was one of the most incredible moments of my career.