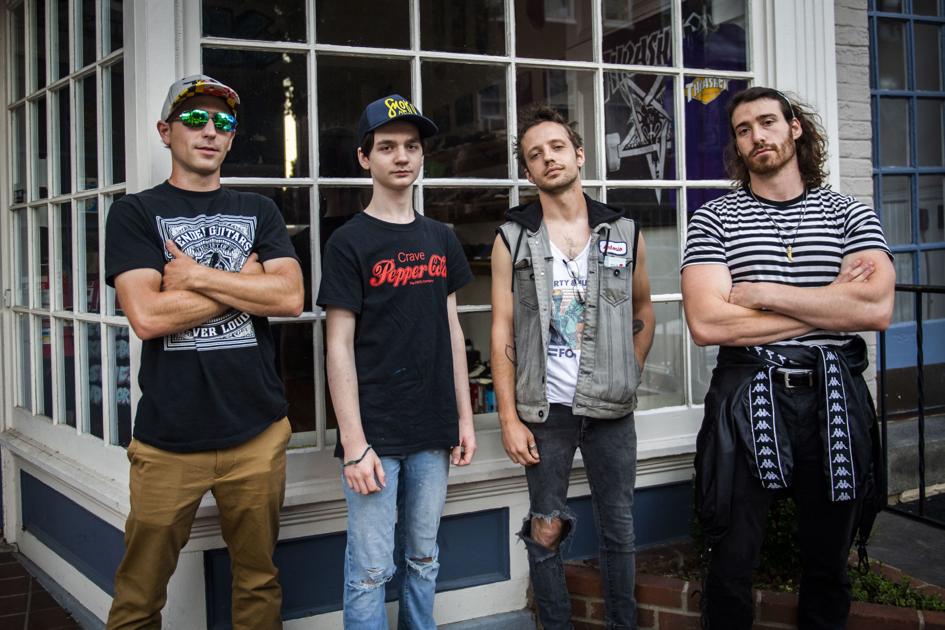 Antonio Fato grew up playing Tony Hawk Pro Skater video games with his father, as many children did.
But games instilled in him more than just a love for video games and skating. The original bands introduced him to punk bands like Rage Against the Machine and Goldfinger.
Fato and his band The Themes will perform Tony Hawk's soundtrack at Idiom Brewing on September 10. In addition to the live band, Idiom will be hosting a Tony Hawk Pro Skater tournament on PlayStation. There will also be an additional PlayStation for free skating for those who want to play but don't want to compete.
"The only thing better than hearing the music live would be playing the games and hearing the soundtrack live in the background," Fato said of the idea for the show.
The tournament winner will receive a prize from the Emark Skate Shop, which sponsors the event. Fato reached out to Embark and Idiom in hopes of creating an event that could benefit all parties.
"In this climate where people don't really go out that much, it's tough on local businesses, it's tough on breweries and it's tough on groups," said Fato. "But I thought we could all get together and try to get the vaccinated population out and feel comfortable doing things."
Brent Porterfield, the owner of Embark Skate Shop, also sees the importance of sponsoring local events. He sponsored a similar event with The Themes before the smaller-scale pandemic at Café Nola.
"A lot of skateboarders grew up playing this game, so for them to have a retro gaming tournament like that, I thought it was cool," he said. "It's great that they're doing something like this, and I'm glad they reached out to me to be a part of it."
Fato believes nostalgia will play a big part in the event. The first Pro Skater game was released in 1999 on the original PlayStation, with the sequel being released the following year. In 2020, the first two games were remastered and released for current video game consoles, proving how much games are still loved and loved.
These days, Fato plays games with his 12-year-old son, who also enjoys music. He will join The Themes on guitar for several songs.
Fato said it was "cool to have played games with my dad… then play games with my son, then ask my son to come and play music with me live".
Fato is especially excited to play one of his favorite songs from the soundtrack: "Bring the Noise" by Anthrax and Public Enemy. But most of all, he's just relieved to get back to playing live music. He has not performed in a public place since the start of the COVID-19 pandemic. Many other bands are in the same situation, with concerts and special events canceled or postponed over the past year and a half.
"The pandemic has been tough on everyone, some definitely worse than others," Fato said. "But for a musician, when music is everything to you… the liberation that playing gives you, the catharsis of it, kind of takes you away when you can't."
He did, however, perform a Halloween show last October to help raise funds for his 501c3 nonprofit, Capital Music Access. The organization aims to bring musical instruments and instructions to underserved areas of the region.
While Friday's show isn't a fundraiser for the nonprofit, it shows Fato's willingness to help others and bring the community together for good. He sees Embark as a prime example of a small, community-minded business, expertly catering to a niche clientele. He also admires Idiom Brewing for its commitment to its employees and its passion for special events.
"I want to foster relationships where groups can be treated well in these places," said Fato. "But I also want people to team up with local businesses to do things because we can all benefit from it."
In the future, Fato wants to work with more local businesses to help organize concerts or fundraisers for Capital Music Access. He hopes to host a Halloween event with a costume contest and raffle sponsored by local businesses.
"I've heard people say, 'We don't want to take a bigger slice of the pie; we want to make the pie bigger, "Fato said. "I'm just trying to make sure we all rise up together, instead of trying to fight in this time when we really need to come together."