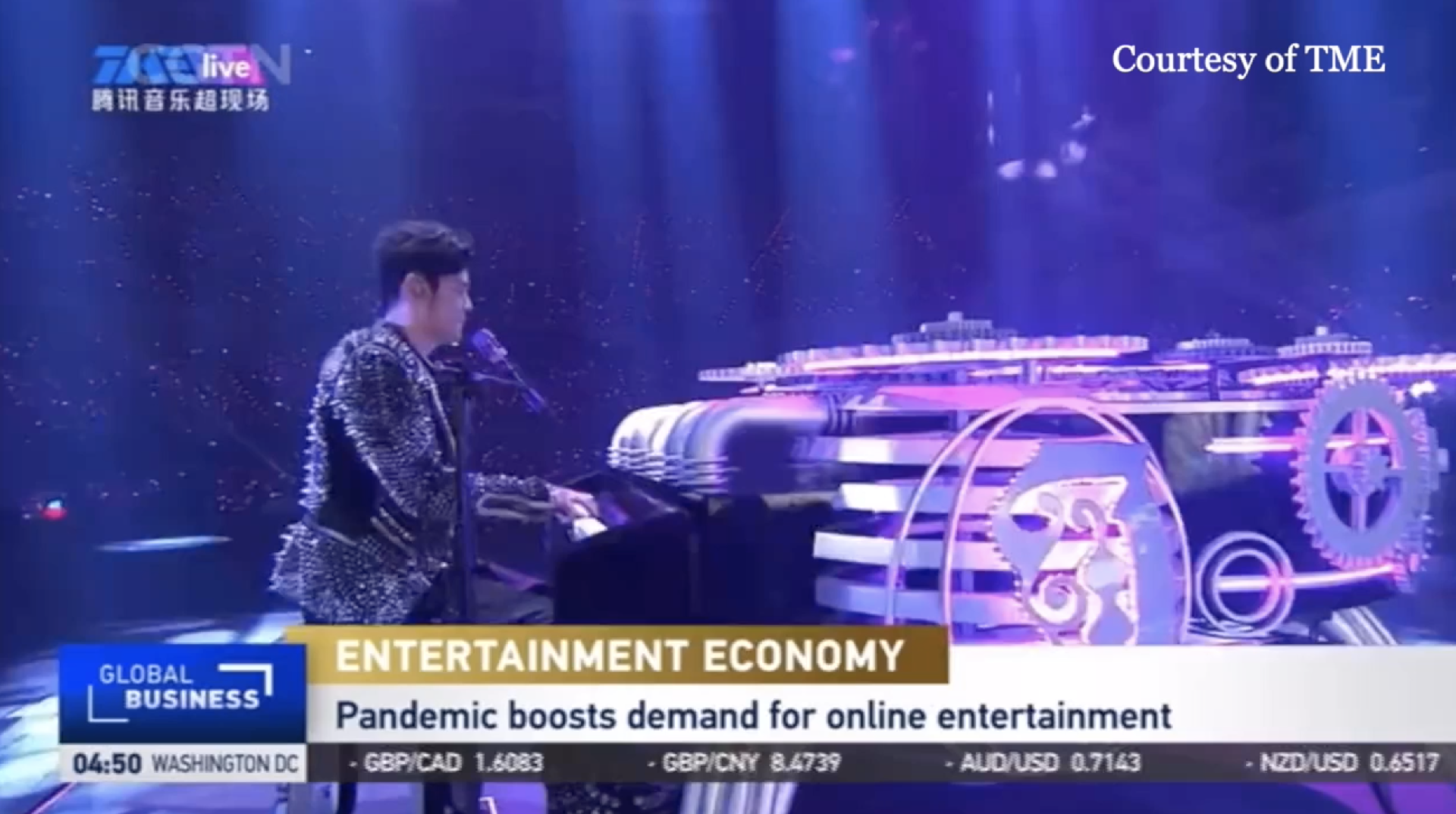 Although offline entertainment has taken a hit due to the pandemic, the demand for offers that can entertain people is still strong. The temporary loss of traditional options such as live concerts and clubbing is compensated by online music platforms using virtual reality technology and metaverse experience. These platforms promise to take entertainment to a new level.
Case in point: Asian pop icon Jay Chow's online music concerts in May. The two-day event drew a record 50 million viewers each night across QQ Music and other platforms under Tencent Music Entertainment, or TME, one of the world's biggest music companies. Its CEO, Liang Zhu, said music should be watched, not just listened to.
"Visualization is very important in music," Liang said. "Otherwise, a piece of music will not attract attention, even if you have a very high quality soundtrack. Currently, music is also released and distributed through reality TV shows, concerts and short videos ."
But "watching" music may not be enough. Playing and experiencing it in real time could be the next big thing. TME launched TMELAND, an integrated virtual and real space on QQ Music and other TME platforms that allows users to create their avatars and enter the world of digital music. They can watch shows, play games, make friends, and even go clubbing online.
"We try to create an 'on-stage' atmosphere where users feel they are part of a live broadcast. With this innovative method, we hope to attract users to our music content," Liang said.
Even without the pandemic, music consumption patterns have changed, said music industry watcher Zhang Zhaoyi, chief executive of Craftsman Media. The pandemic has only accelerated the shift to immersive content.
Zhang pointed out that "an immersive experience will help create a strong emotional connection between the user and the content. The more users engage with the content, the more likely they are to pay for it. And technology upgrades have made this possible.
The key technology upgrade has been in cloud computing. With the support of Tencent Cloud, TMELAND enables up to 100,000 users to be online at the same time with real-time trading.
Liang points out that TMELAND is a solution based on cloud technology. All 3D structures and avatar movements are processed in the cloud and delivered to users' terminals – smartphones. Thus, users do not need to download large files to enjoy a real-time experience.
In 2021, China overtook South Korea to become the world's sixth largest music market. Its annual growth of more than 30% was the fastest in the world. Digital music users grew to 780 million in China at the end of last year, with up to 80 million paying for content. The virtual reality music entertainment market is expected to grow in number and relevance as more investments are made in content production and technology upgrades.
TME is not the only company considering the development of online music. Famous singer Stefanie Sun's online music concert on May 27 received 240 million views on Douyin, ByteDance's short video platform. The live music stream responded with a swipe response from Chinese audiences of all age groups.