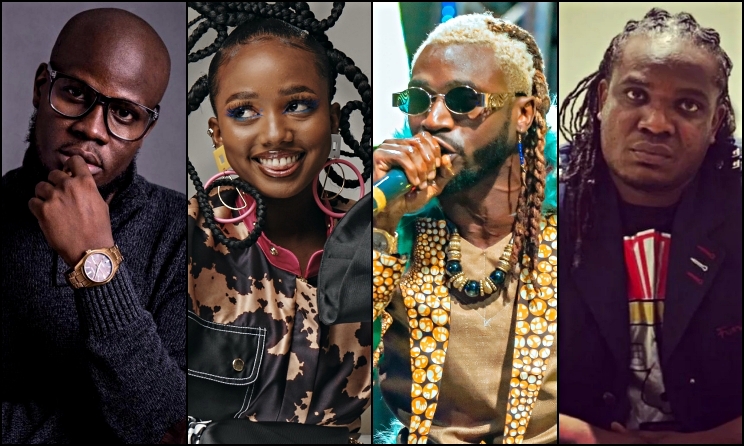 The discussion, titled Urban Sounds of Tanzania: Youth, Culture and Pan-Africanism, will start at 10am and will see the artists immerse themselves in the popular sounds of Tanzanian radio stations and dance floors. They will talk about their personal experiences and the influences that led them to redefine the Tanzanian music scene. The discussion will also explore current trends, performance circuits and strategies for breaking through as an artist, and what it takes to make your music resonate across the continent and the diaspora.
Fid Q is one of the most respected Tanzanian musical artists, especially in the East African hip hop scene. With a career spanning over two decades, his socially and politically conscious songs continue to spark discussion about the socio-political situation in Tanzania and Africa as a whole. Considered a polymath, Fid Q's advice on staying true to hip hop ideals and preserving local traditions should appeal to the younger generation of artists who want to use the genre to express themselves.
Fid Q will share the podium with Sholo Mwamba, another legend of the Tanzanian music scene. A leading pioneer of singeli, the uptempo musical style that was born in the back streets of Dar es Salaam, Mwamba will explain how he found success through genre-blending sound. He will also perform in the showcase room of the ACESS Brake Point Makumbusho (Village Museum) alongside artists from all over the African continent.
Bilingual rapper and political activist Wakazi will also be part of the all-Tanzanian panel, who will offer his unique insight into the state of hip hop across the continent, having had the privilege of working in the United States before returning home. He is expected to speak about the place of activism in hip hop and the importance of building progressive and equitable communities as an artist.
"I strive to speak about relevant issues in my community, gender discrimination, child abuse and trauma," Wakazi said. Told Music In Africa in 2020. "I would give up a popular hit song and all the commercial trappings that come with it just to make a socially responsible song that could make a difference and uplift my people."
Representing a new generation of Tanzanian artists, Abigail, the musical prodigy who was signed by Sony Music Africa in June. At just 19, Abigail will offer her perspective as a young woman in a male-dominated industry. The singer, who is currently working on her self-titled EP, says she hopes her work can convey her true essence to the world and make a distinct imprint on the Tanzanian, African and global music scene.
"I have to be ambitious for it to allow me to push the limits of my musical talents, my entertainment value and my brand," Abigail Told Music in Africa in August.
The round table will open ACCES 2022 conference program, which will also include keynotes, presentations, workshops, exhibits, networking sessions and music showcases. ACCES takes place at Julius Nyerere International Convention Center (conference sessions) and Brake Point Makumbusho (showcases) on November 24, 25 and 26.
Register for ACCESS 2022 here. African delegates register free of charge.
About ACCESS
ACCES is a pan-African fair allowing players in the music industry to exchange ideas, discover new talents and create business links. ACCES is held in a different African city every year, attracting active players in the music industry from all over the world. ACCES 2022 is organized by the Music In Africa Foundation, a pan-African non-profit organization, in partnership with Siemens Stiftung, Goethe-Institut, Alliance Française, Ziiki Media, Wasafi Media, the Ministry of Culture, Arts and Sports of Tanzania, the National Arts Council of Tanzania (BASATA), SACEM and the Salon des industries musicales d'Afrique francophone (SIMA). See all of our wonderful ACCES 2022 sponsors and partners here.
Join us on Twitter, Facebook and instagram and subscribe to our monthly newsletter.