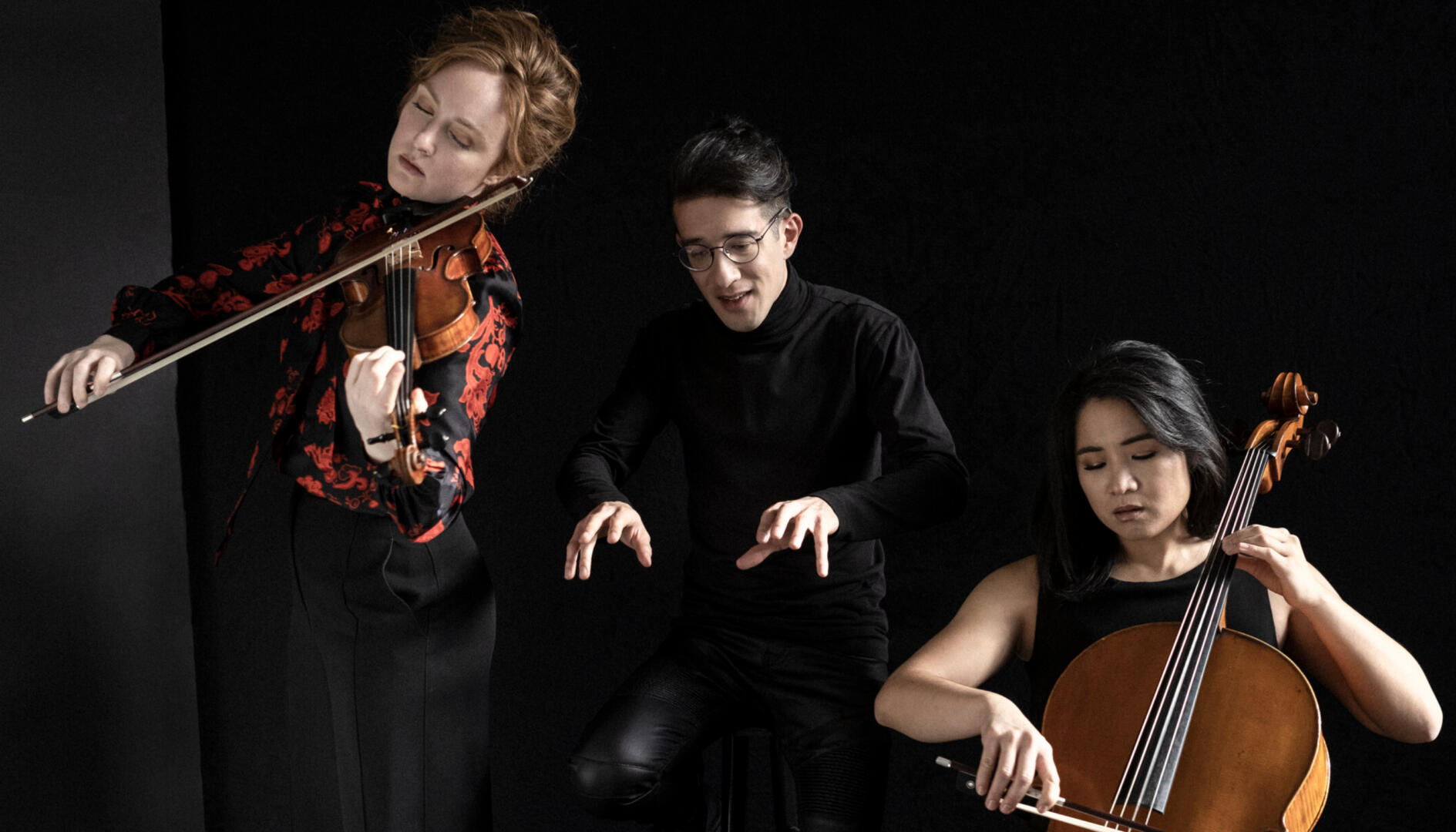 The young Boston-based VC artist Trio Merz received the 1st prize in 2021 Naumburg International Chamber Music Competition, At New York.
The trio are former winners of the Fischoff and Chesapeake chamber music competitions and the 2019 Concert Artists Guild Victor Elmaleh Competition.
Le Merz will receive $ 15,000 and a fully funded New York recital, including the world premiere of a newly commissioned work.
Hosted by the The Walter W. Naumburg Foundation since 1925, and alternating each year between the predominantly violin, piano, cello, voice and ensemble categories, the previous first prize winners are Louis Kaufman, Robert Mann, Berl Senofsky, Joseph Silverstein, Nadja Salerno-Sonnenberg, Leonidas Kavakos, Axel Strauss, Frank Huang, and VC artist Tessa Lark.
The 2021 competition was open to North American string quartets, piano trios, and non-conductor chamber ensembles of three to eight musicians, all under the age of 34.
The Violin channel caught up this week Nicholas Mann, President of the Naumburg Foundation, to discuss the competition which is now over 95 years old and the incredible roster of artists whose careers he has successfully helped launch.
This year's jury was composed Nicolas mann, David Geber, Carol Wincenc, Samuel Rhodes, Seth Knopp, Paul Watkins, and Mark Steinberg.
The Naumburg Foundation and New York City Hall will hold a special gala concert to celebrate 50 years of chamber music on October 8. The special event will feature performances by clarinetist Charlie Neidich, pianist Anton Nel, soprano Dawn Upshaw, Eighth Blackbird and the American, Bretano, Pacifica, Telegraph and Emerson String Quartets. The concert will be broadcast live on The Violin Channel.